Merchant Financing In 2013 Will Continue Growth
Small Business Will Continue To Turn To Merchant Financing For Working Capital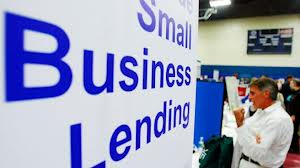 Merchant financing will continue its upward trajectory in 2013 as the economic recovery continues to waiver. Traditional banks continue to deny small business owners access to working capital under $1,000,000 due to the cost of underwriting these applications. As companies such as Amazon and Sam Adams enter into the merchant financing industry Citi Wide Merchant Funding has continued to be a leader and innovator. As the needs of small business owners continue to evolve Citi Wide Merchant Funding is excited to introduce new programs.
New Merchant Funding Programs For 2013:
Franchise Financing Program
Franchise owners looking for working capital quickly are in luck. Our new franchise financing program is able to provide cash to franchise owners the same day their new locations open. The franchise industry currently employees over 18 million people and generates over $2 trillion in economic activity. Franchise owners currently rank financing and access to working capital as one of their top concerns. With a one page application and simple documentation required this is the fastest way to access working capital.
Express Business Loan
Citi Wide Merchant Funding's Express Business Loan has been expanded for 2013. Businesses in all fifty states are now eligible to apply for the Express Business Loan program. This program is the quickest way for small business owners to access working capital.  This merchant financing program only requires our one page application and one bank statement. Funding can be provided the same day we receive your application package. If you are interested in working capital above $35,000 then check out our small business loan program.