Funding With Only 1 Bank Statement
Terms Up To 2 Years
No Collateral Required
Not Based On Your Credit Card Sales
Funding In 24 Hours
Platinum Low, Low, Medium, and High Risk Programs For Every Type Of Applicant
Fixed Payments & Fixed Terms
Acts As A Line Of Credit
Citi Wide is the easiest way for your business to access an unsecured small business loan. With simple documentation and software based underwriting you application can be approved and funded in 24 hours. Complete our instant application and upload one business banking statement using our web portal. If you would like to speak to a business adviser please call .
To Qualify for the Express Business Loan Program Your Business Must:

Be Incorporated Over 1 Year
Monthly Revenue Over $10,000
Maintain Healthy Bank Statements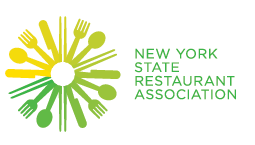 Live Chat by Comm100
Working Capital Without The Work
A retail bank will take somewhere from 4-12 weeks to approve you for business financing. At Citi Wide we only work with small businesses so you can expect an unrivaled personal approach. Citi Wide Merchant Funding requires the least amount of documentation to receive an approval. Our Express Business Loan only offers final approvals. No need to secure funds for a downpayment or put up collateral. Once a contract is signed you can expect to receive working capital within 24 hours. Our application can be downloaded and printed here. This along with your latest business bank statement can be faxed to (631)532-5131 or emailed to express@citiwidemerchantfunding.com.
We Currently Do Not Provide Business Financing To:

Start Up Businesses
Marketing Agencies
Insurance Agencies
Debt Collectors
Retail Car Sales
Child Care Services